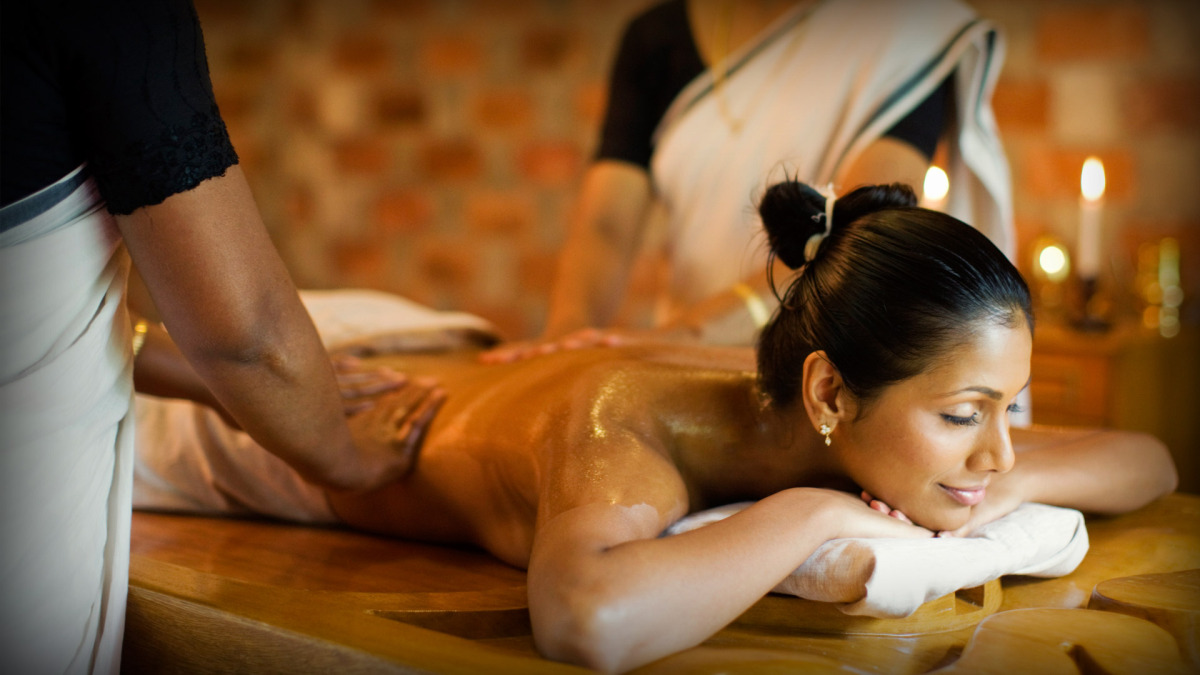 Heal Naturally at Kottakkal Ayurvedic Treatment Centre Dubai/Ajman
Kottakkal Ayurveda is an authentic, traditional Ayurvedic treatment center in Dubai, Ajman. Our aims to prevent & curative for all ailments follow the authentic Ayurveda way. Kottakkal Arya Vaidya Sala treatments can improve your physical, spiritual, and mental health and to boost immune systems also.
Specializes in pain management, postnatal care, , weight loss, rejuvenation, skin & hair care, etc,. Our Highly skilled, & well-experienced DHA & MOH Licensed Ayurvedic doctors to identify the root cause of the disorder and implement a treatment plan that utilizes only natural way, It is the best choice to detoxify your body, maintain good health, and stay fit & healthy throughout the year.
You can see effective results if you follow ayurvedic doctor suggestions like dietary changes, lifestyle modification, yoga, exercises, & Ayurveda therapies, etc.
TREATMENTS FOR REJUVENATION & RELAXATION
Kottakkal Arya Vaidya Sala offers an effective traditional ayurvedic system of holistic healing for various health issues. From the time-tested traditional healing techniques in Ayurveda therapies, rejuvenation therapies, wellness treatments, slimming, detoxification, stress management, physiotherapy, yoga, and meditationConsult for unique wholesome Ayurveda experience at Kottakkal Ayurvedic Treatment Centre in Dubai(Deira, Satwa), Ajman, UAE.
We always inspire people to follow natural and authentic ways of life. To balance the dosha's and pacify the toxins present in the body.
Nadi Pariksha (Pulse Diagnosis)
Prakriti analysis (body & mental constitution)
Vikriti analysis (Determine the imbalances)
Dietary herbal food supplements
Individualized Ayurveda diet & nutritional counseling
Individualized lifestyle advice
Herbal recommendation to boost immunity


Why Ayurveda is the Best?
To protect health and prolong life.
Rejuvenates and detoxifies the body.
A preventive way to lead a disease-free and stress-free life.
To cure diseases and maintain the balance of body functions.
Best Ayurvedic Doctors in UAE
Our friendly team of experienced Ayurvedic doctors will meet with you regularly to share your thoughts and discuss your progress, making your healing experience seamless and enjoyable.
Specialists
Muscle:
Back Pain
Neck Pain
Myopathies
Bone:
Calcaneal Spur
Fractures
Osteomyelitis
Osteoporosis
Geriatric Care:
Parkinsonism
Mental Depression
General Debility
Weakness.
Joint Disorders:
Dislocations
Rheumatoid Arthritis
Frozen Shoulder
Knee Disorders
Osteoarthritis
Mother & Child Care:
Cerebral Palsy
Autism
Development Disorder
Behavioral Problems
Muscular Dystrophy
Pre,and Postnatal care
Ligament, Tendon, Bursa:
Achilles Tendonitis
Carpal Tunnel Syndrome
Golfers Elbow
Tennis Elbow.
Fistula
Piles (Haemorrhoids)
Pilonidal Sinus
Sports Injury:
Knee Injuries and Recovery
Shoulder Injuries
Back Injuries
Head injuries
Hip & Thigh Injuries
Ankle & Foot Injuries
Neck Injuries
Calf & Shin Injuries
Arm & Elbow Injuries
Thumb & Wrist Injuries
Muscular rejuvenation
Logical and mind boosters.
General:
ENT
Skin diseases
Gastric Ulcer (Gastritis)
Duodenal ulcer
Peptic ulcer
Constipation
Autoimmune disorders
Hormonal disorders
Incontinence
Impaired memory
Irritable Bowel Syndrome
Indigestion
Anorexia
Allergic Disorders
Allergic asthma
Bronchial Asthma
Renal Calculus (Colicky Pain)
Liver Disorders
Sleep disorders.