Udwarthanam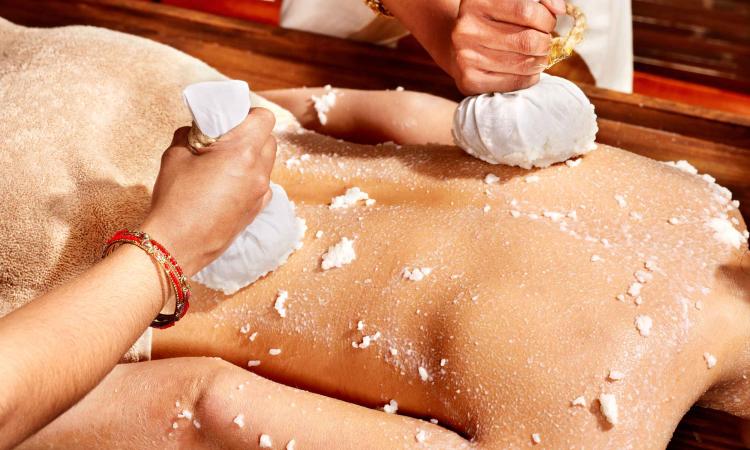 Ayurvedic Therapy for Weight Loss
Best for
* Weight Reduction
* Skin Diseases
* Muscle & Joint Diseases
* Inflammatory Conditions


A stimulating massage using special herbal powder to reduce cellulite accumulations, improve circulation, and enhance your skin's texture and appearance.
We thoroughly exfoliate your body using a powerful mixture of Ayurvedic powders which will break up fatty deposits and energize blood circulation and thereby drawing fresh energy to the surface of the skin.

This is a wonderful treatment for those seeking to achieve perfectly smooth skin and makes remarkable weight loss.

Healing your body with Kottakkal Ayurveda Udvarthana Massage Therapy, Here, the natural oil massage treatment is done by trained masseurs for both men & women. Home Services Available with additional cost. Our Kerala ayurvedic massage center is in Deira, Satwa, Dubai & Al Nakhil 1, Ajman.
Kottakkal Ayurveda Highlights
Highly Experienced Doctors & Therapists.
Providing the best traditional ayurvedic treatments for the past 25 years,
Dedicated, experienced staff,
Assures you a healthy life ahead.