Hasthabhyangam & Padaabhyangam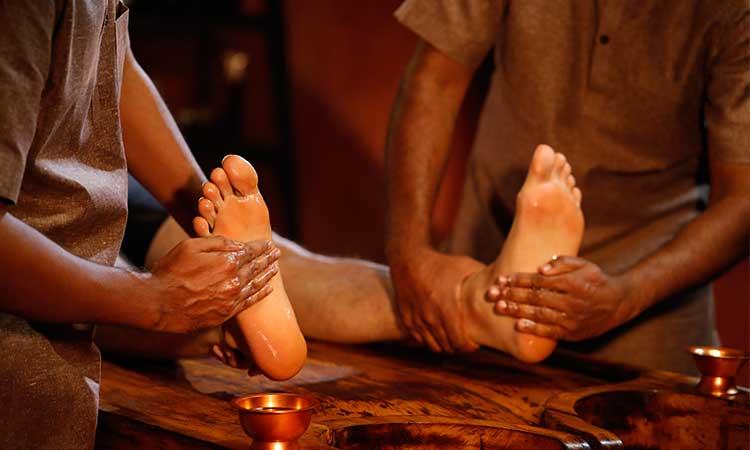 Hand and Foot Ayurvedic Massage
Like reflexology, these involve treatment of the hand and foot. A scrub is performed using a mixture of herbs and lentil flour to remove dead skin and improve circulation. It is followed by a massage of the palms, wrist, sole, and ankles.
Heal the entire body and releases tension in the hand and feet. Also smoothens the cracked skin of the feet and induces deep sleep by soothing and cooling the eyes.

Healing your body with Kottakkal Ayurveda Abyanga Massage Therapy, Here, the natural oil massage treatment is done by trained masseurs for both men & women. Home Services Available with additional cost. Our ayurvedic center is in Dubai (Deira, Satwa) & Al Nakhil 1, Ajman.
Kottakkal Ayurveda Highlights
Highly Experienced Doctors & Therapists.
Providing the best traditional ayurvedic treatments for the past 25 years,
Dedicated, experienced staff,
Assures you a healthy life ahead.