Marma-Abhyangam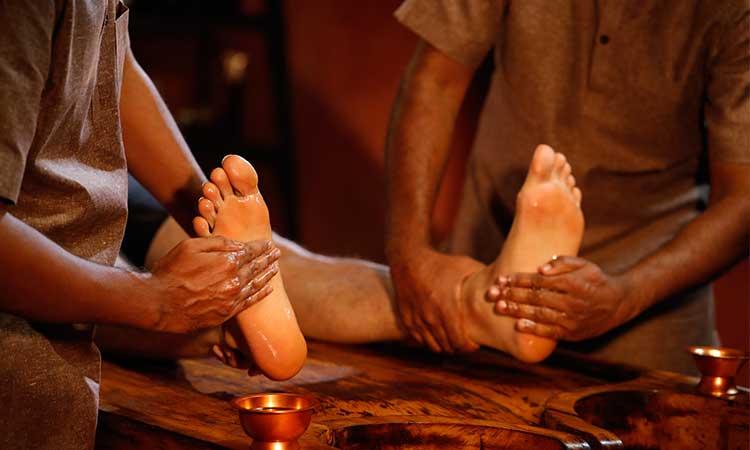 Bringing the Body, Mind & Spirit Into Balance
This is a full-body massage that restores balance through "marma" (the vital energy points in the human body). It is at these points where massage can most effectively rebalance the system for optimum health.
Enhances longevity by ensuring the proper balance and flow of hormones, emotions, fluids, and immune factors and is also very effective in traumatic complaints.

Marma-Abhyanga is effective in

1. Reducing blood pressure,
2. Anxiety, Sleeplessness,
3. Head-ache, Stress-related issues,
4. Increases the function of vital organs
4. Improve Memory & Attention

Healing your body with Kottakkal Ayurveda Marma Abyanga Massage Therapy, Here, the natural oil massage treatment is done by trained masseurs for both men & women. Home Services Available with additional cost. Our ayurvedic massage center is in Deira, Satwa, Dubai & Al Nakhil 1, Ajman.
Kottakkal Ayurveda Highlights
Highly Experienced Doctors & Therapists.
Providing the best traditional ayurvedic treatments for the past 25 years,
Dedicated, experienced staff,
Assures you a healthy life ahead.