Body Purification & Rejuvenation Therapy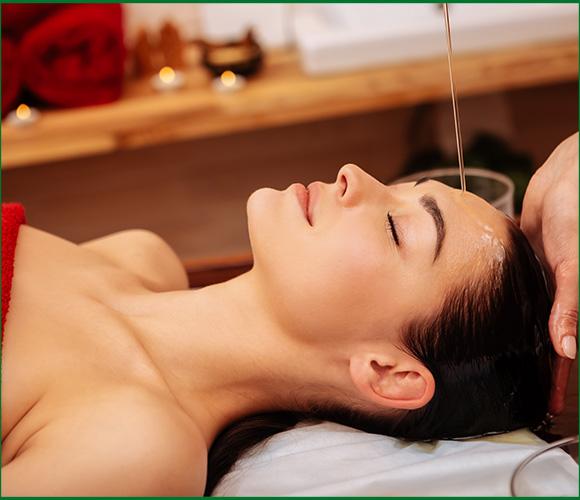 Remove Toxins & Fight Diseases with Authentic Panchakarma Treatments
Detoxification includes resting, cleansing, and nourishing the body inside-out. Kottakkal Ayurvedic Treatment Centre offers authentic Ayurvedic Body Purification, Rejuvenation & Panchakarma Therapy in Dubai (Deira, Satwa), Ajman, UAE.
Benefits of Detoxification
Managing Stress
Improved Thinking
Better Immune System
Strong Internal Organs
Balances all three Doshas in the body.
Following are the symptoms you need to understand when it is the right time for your body to undergo detoxification:
Joint Pain -Muscle aches - Sinus congestion - Bloating- Gas- Constipation - Postnasal drip - Rashes - Skin problems – Eczema – Psoriasis - Excessive sinus problems -Fatigue - Headaches – Diarrhea - Foul-smelling stools – Heartburn - Sleep problems - Difficulty concentrating - Food cravings - Water retention - Trouble losing weight - Canker sores – Acne - Puffy, dark circles under your eyes - Premenstrual syndrome - Other menstrual disorders - Bad breath

Detoxification of Your Mind, Body &Soul Through Ayurveda
Now with Kottakkal's Special Package, you will have no more toxins on your body, no more laziness. Come join us and get a healthy, energetic body & soul too. The treatments are;
Snehanam & Herbal Steam Bath — Hot Medicated Oil Body Massage with steam.
Snehapanam — Preparatory procedure of purification, oral intake of medicated oils/ghee.
Vamanam — Induced vomiting by using medicines.
Virechanam — Purgation (Clearing of the bowels brought about by taking laxatives).
Nasyam (Errhine Therapy) — Nasal Instillation of medicine.
Kashaya Dhara – Continuous stream of warm medicated liquids to the body parts (herbal decoction bath)
Sarvanga Taila Dhara — A steady stream of warm herbal Oil all over the body (Bath).
Sirovasti — Holding medicated oil on the head with the support of a cap for a prescribed period.
Karnapoornam — Filling ears with medicated oil.
Tharpanam — Holding medicated ghee over eyes.
Patrapotala Swedam — Massage with cloth bags containing herbal leaf dipped in hot oil.
Sirodhara — Continuous flow of medicated oil to the center of the forehead.
Note: Treatment can be added or omitted as per the condition of the patient.
Providing quality Ayurvedic Body Purification & Rejuvenation Therapy with a holistic approach. Consult Now!

Kottakkal Ayurveda Highlights
Highly Experienced Doctors & Therapists.
Providing the best traditional ayurvedic treatments for the past 25 years
Dedicated, experienced staff
Assures you a healthy life ahead