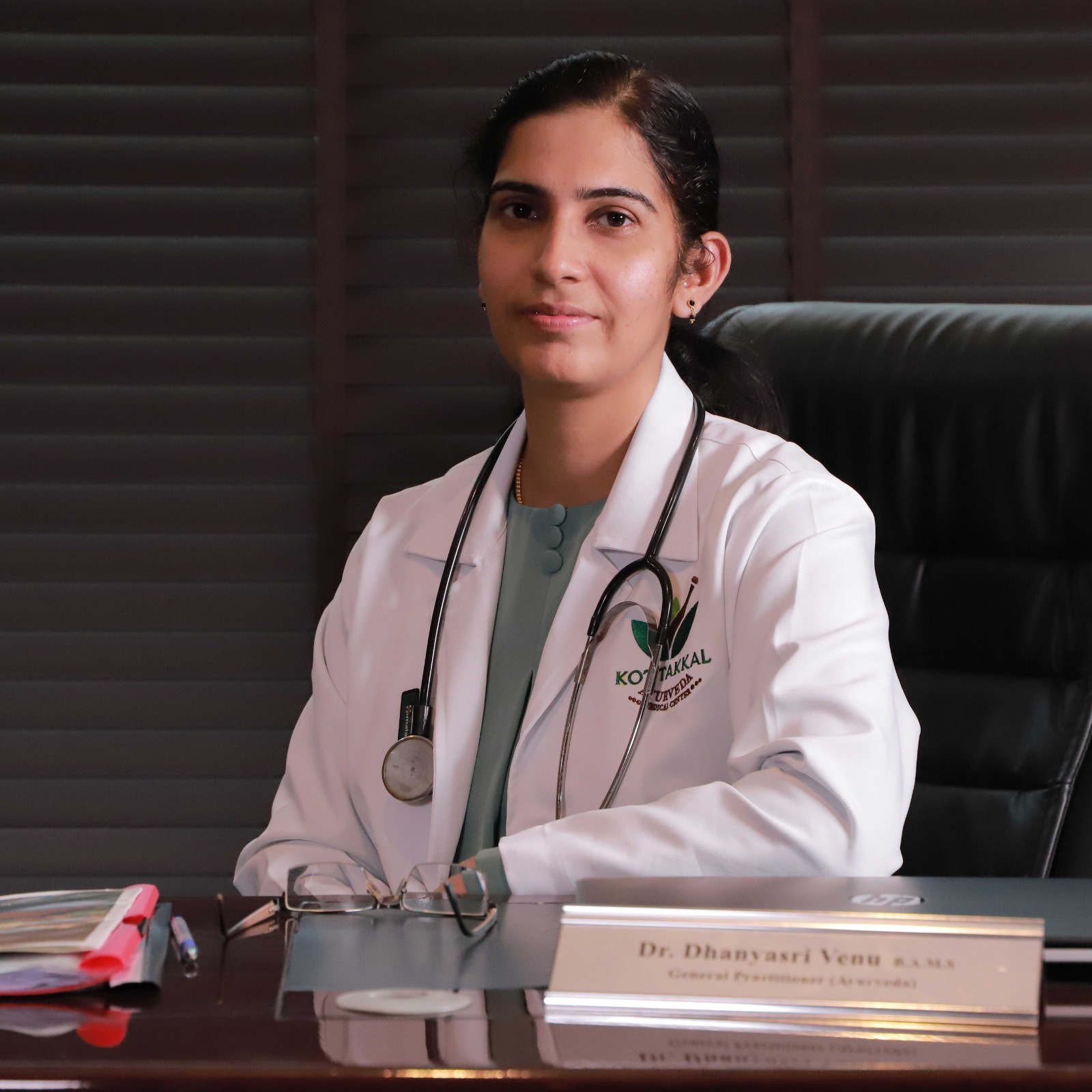 Dhanyasri Venu graduated with a BAMS from Trivandrum Ayurveda College in 2011 and her first assignment was as RMO, Government Ayurveda Dispensary, Eramala, Kerala. After serving there for one year, she moved to Janamitra Ayurvedic Hospital Mannarkkad in 2012. She served as the Hospital in charge for 3 years till May 2015 and subsequently moved to Kottakkal Rehabilitation Centre, Ajman in June 2015. She has been practicing in Kottakkal for the past 7 years.
Book an Appointment
Are you looking for Ayurveda Treatment in Ajman & Dubai, UAE?

Are you located in Sharjah, Abu Dhabi, Umm Al Quwain, Ras al Khaimah, Fujairah. Kottakkal Arya Vaidya Sala Dubai(Deira, Satwa) or Ajman branch is 15 miles away from your location. If you need the best Ayurveda treatment in UAE. driving a couple of extra miles is worth it!; Home Services Available.
A perfect destination for Ayurvedic Massage, Medicine, Treatment, Ayurveda Physiotherapies, Holistic Mental Health, Yoga, Meditation, Mindfulness, etc. So when you need Ayurveda near me Please call us.
KOTTAKKAL AYURVEDIC TREATMENT CENTRE
Deira – Dubai
Flat 106, New Kuwaiti Building, Near Al Futtaim Mosque, Naif St,Deira - Dubai
Ph:
+971 4 273 4749
Mob:
+971 55 369 9446
Timing: Everyday – 8:30 AM – 10:30 PM
Satwa - Dubai
Al Hanaa Center, Al Mankhool Road, Al Jaffilia, Satwa, Dubai
Ph:
+971 4332 0333
Mob:
+971 55 610 3056
Timing: Everyday – 9 AM-1PM, 4:30 PM-9:00PM