Ayurvedic Consultation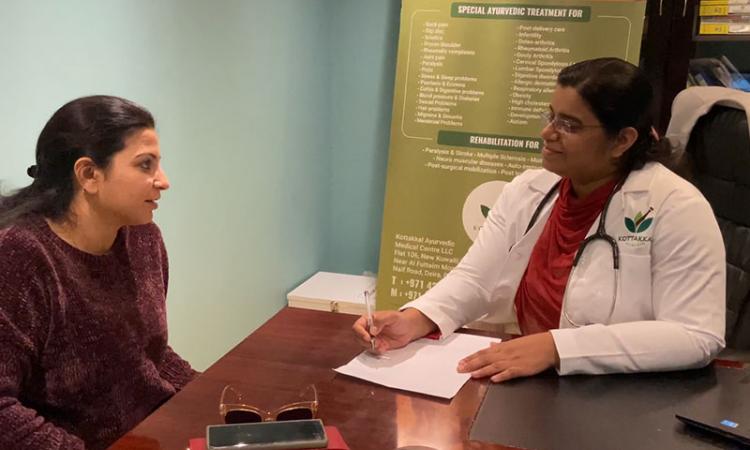 Your Journey to a Healthy Lifestyle Starts with a Consultation
Finding the right Ayurvedic treatment is essential to cure of any illness. At Kottakkal Ayurvedic Treatment Centre, all our treatments begin with a consultation session where your medical condition and the right cure are determined by our qualified doctors.
Ayurveda emphasizes balance in all areas of your life, a practitioner will not only examine your body, but will take an extensive personal and medical history, including questions about daily diet, profession and working conditions, exercise routines, and mental health.
Kottakkal Ayurveda has a licensed & experienced panel of Ayurveda doctors, therapists and well-trained staff to meet all your healthcare needs in Dubai, Ajman, Sharjah, UAE with well-equipped and spacious separate male and female treatment rooms.
As the treatment approach in Ayurveda is strictly individualistic, the treatment of the same disease varies from person to person. Hence along with the disease, the diseased also should be thoroughly assessed.
This will help the practitioner identify key symptoms and potential causes of imbalance and determine suitable treatment options. So instead of focusing on treatment or medicine to heal the illness, the ayurvedic practitioner concentrates on the techniques that will strengthen the healthy elements inherent in every body, which will, in turn, help the individual to recover.