Ayurvedic Medicine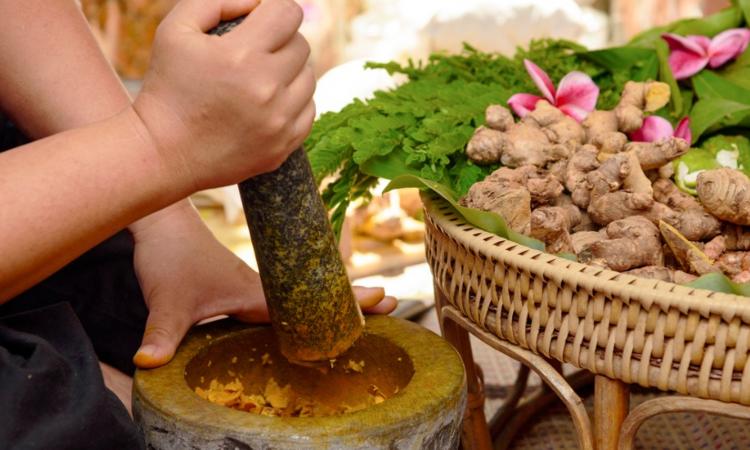 Holistic Healing through Ayurvedic Medicine
Ayurveda means the goodness of nature & no toxins! Freshly Prepared Ayurvedic Medicines available @ Kottakkal Ayurvedic Medical Centre in Ajman/Dubai(Deira, Satwa)/ Sharjah.
Medicines offered are prescribed by licensed doctors and the medicines imports are from the renowned Kottkkal Arya Vaidya Sala of Kerala.
Ayurvedic medicine is entirely holistic. Its adherents strive to create harmony between the body, mind, and spirit, maintaining that this balance prevents illness, treats acute conditions, and contributes to a long & healthy life.

Along with a herbal medicine, Kottakkal Ayurveda is also a great location to de-stress and relax and known for the Best Ayurvedic Center for Pain Management, After Delivery Care, Stroke Rehabilitation, etc. Consult Now!
This ancient practice is key to Ayurvedic medicine, which teaches that the action and effectiveness of each herb are determined by its ras (taste), virya (active potency), and vipak (post-digestive effect).
Thus, the Ayurvedic administration of herbs is considered a precise science, requiring deep knowledge of plants and their effect on human physiology, biochemistry, and psychology.
Gulikas (Tablets & Capsules)
Arishtams (Fermented Liquids)
Kashayams (Decoctions)
Churnas (Powders)
Lehyams/ Rasayanams (Semi Solid)
Thailam (Oils)
Available Ayurvedic Medicines for
High blood pressure
Psoriasis
Lose belly fat
allergy
Insomnia
Joint Pain
Gastric
Acidity
Hair growth
Heart health
varicose veins
antifungal
Immunity booster
Mouth ulcer
height increase
muscle strength
gout
uric acid
bald head
piles
reduce belly fat
indigestion and gas
diabetes
acne
stamina
gastric
constipation
dandruff
asthma
abdominal pain
kidney stone
cold and sneezing
bones and muscles
blood purification
increase metabolism
carpal tunnel syndrome
frequent urination
skin diseases
skin care, allergy
pimples
vitiligo
fat loss
urticaria
body heat
hair regrowth
menopause
stomach cleansing
joint and muscle pain
stomach ulcer
liver cirrhosis
IBS
hyperthyroidism
frozen shoulder
white discharge
lungs
iron deficiency
calcium
allergy sneezing
sinusitis
height growth
bone strength
memory power
male infertility
cholesterol reduction
irritable bowel syndrome
leukoderma
running nose
toothache
bad breath
wheezing
laziness
memory loss
prediabetes
skin itching
fair skin
knee joint pain
gastric ulcer
appetite increase
bone pain
infection,
allergic cough
concentration
alopecia areata
alopecia
Visit Nearby Kottakkal Ayurveda Shop in Dubai (Satwa & Deira), Ajman, Sharjah.