Gynecological Disorders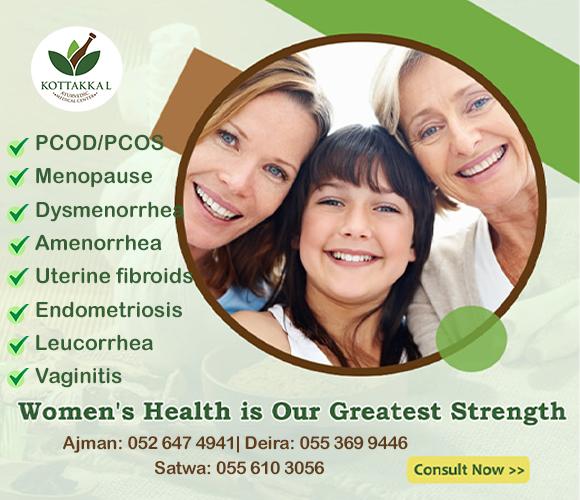 Ayurveda has detailed description on how to maintain good health in women and the best Ayurvedic medications and therapies to deal with gynecological issues , based on holistic principles. Gynecological disorders starting from menstrual irregularities, severe pain and discomfort during menstruation, heavy bleeding, white discharge, various infections, breast lumps, cysts , fibroids etc can be successfully treated in Ayurveda by identifying the underlying causative factors. Beginning from menarche to menopause almost all gynecological issues have solution in Ayurveda.
According to Ayurveda most of the issues arise from unhealthy lifestyle and diet that disturbs the balance of doshas . So the line of treatment for gynecological issues starts from correcting hormonal imbalances, modifying the lifestyle, balanced diet, managing the stress , along with medications and treatments as per the dosha constitution of the patients. Many ayurvedic formulations work to balance the hormones. Some of the ayurvedic therapies like udwarthanam, abhyanga , swedana produce lightness in the body. Rasayana drugs and therapies can be done to manage disorders related to menopause . Shodhana therapies like virechana is good for detoxifying the body.
The therapies and medications are prescribed after complete assessment of the existing health, history and investigation reports like blood tests, hormone analysis ultra sonography etc . Treatment duration may vary from patient to patient depending on the condition of the patient . Kottakkal Ayurvedic Medical center has a group of Ayurvedic practitioners and experienced therapists that provide good service to the patients. Gynecology in Ayurveda brings about a holistic healing that includes physical, mental and emotional states. Hence yoga and meditation are also recommended along with medications and treatments.
Common gynecological disorders that can be treatment in ayurveda includes the menstrual problems like :
Dysmenorrhea: is the pain associated with menstruation. Clinical features include uterine cramping , nausea, vomiting, fatigue, diarrhea, headache, giddiness etc.
Menorrhagia: too long, frequent , heavy and irregular menstrual flow.
Amenorrhea: absence of menstrual periods. Primary amenorrhea happens when it is late to start the periods for the first time. Secondary amenorrhea when the periods are missed for 3 or more months in a row. Family history, genetics , lifestyle and eating disorders, overweight or underweight , stress etc can be the factors responsible for amenorrhea. It involves symptoms like headache, nausea, hair loss , excess facial hair growth, changes in breast sizes etc.
Polycystic ovary syndrome: is a common hormonal disorder of females in the reproductive age. Symptoms include irregular and heavy menstrual periods, excess hair growth, weight gain, acne, patches of thick darker skin .
Uterine fibroids: are muscle and fibrous tissue growth in the uterus. Symptoms include heavy and prolonged menstrual bleeding, pelvic pain, low back ache bladder problems etc.
Endometriosis: occurs when tissues similar to the endometrium grows outside the uterus. Heavy irregular, painful periods, pain while urination or bowel movements, spotting or bleeding between menstrual periods, chronic pelvic pain, fatigue etc are some symptoms seen in endometriosis.
Leucorrhea: ( vaginal discharge) usually mucoid or white , increased at the time of ovulation, pregnancy, premenstrual or menstrual periods, infection of genital organs and hormonal irregularities.
Vaginitis: is the inflammation of the vagina due to poor hygiene , foreign bodies, infections like candida , chlamydia etc. It is associated with discharge, itching and pain.
Menopause: is the end of menstruation. It is a part of women's natural aging process when the ovaries produce lower level of estrogen and progesterone. The age of menopause ranges between 45 – 55 yrs. Changes can be noticed in the skin, weight, hair , voice along with symptoms like hot flashes, night sweats, headache, irritability, fatigue, depression and insomnia. Women vary in their experience of symptoms.